Canine Chiropractic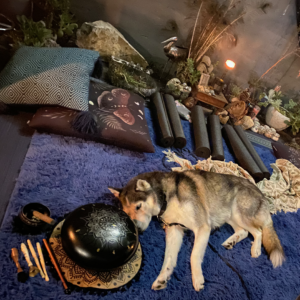 Your furry best friend needs care too. They experience the same kind of body aches that we do… sore knees and hips, tight neck, headaches and jaw pain. Even trauma.
Dr. Bobbi Jones, DC has worked in the Veterinary field for nearly 30 years, starting as an assistant and working her way up to Register Veterinary Technician with an emphasis on Orthopedic Surgery. She deeply understands the biomechanics of your dog's body.
In addition, by reading your best friends body language, Dr. Jones gains insights into their pain and how to correct what may be causing the pain in the first place.
So if you notice anything unusual about your Dog and the Veterinarian hasn't found anything serious or life threatening, try a chiropractic visit with Dr. Jones to help with limping, sluggishness, behavioral changes, and more.
30 minutes $99
Dr. Bobbi Jones Healing Arts
3036 Glendale Blvd
Los Angeles, CA 90039